Nimbus Web Inc is a Cleveland, Ohio-based business developing products for mobile apps, browser extensions, and desktop software. Nimbus integrates note-taking, screencasting, task management, and bookmark visualization to help people be more productive and organized. With Nimbus, you can collaborate and share information with your friends and coworkers. Seamlessly keep track of your contacts addresses, workplaces, contact information, and other additional details, such as hobbies or significant life events, safe, exciting information from websites, or record the webinars and online-meetings that you joined. A great way to organize all your ideas and documents in one place.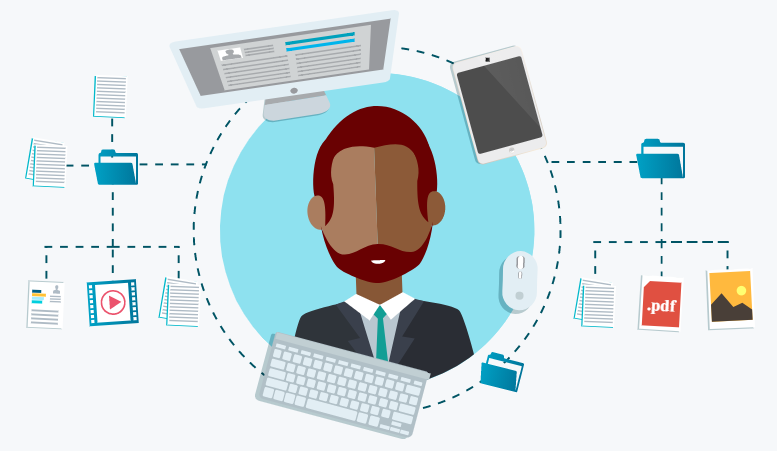 Nimbus products are flexible yet comprehensive information repository that helps you simplify your work and bring your team together. As a primary product in Nimbus Suite, Nimbus Note is an effortless way to bring together teammates to share ideas, brainstorm and define requirements. You can attach images, files, and embedded links in one place which allows easy management of feedback – perfect to quickly reach a consensus. Use several tools to manage data. The Nimbus Note can help you revolutionize your approach. It is a great way to handle all of your digital assets and easily organize all of your essential knowledge into a single workplace. Organize all assets in an intuitive, easy to find space, which creates a central repository that allows for collaboration among teammates.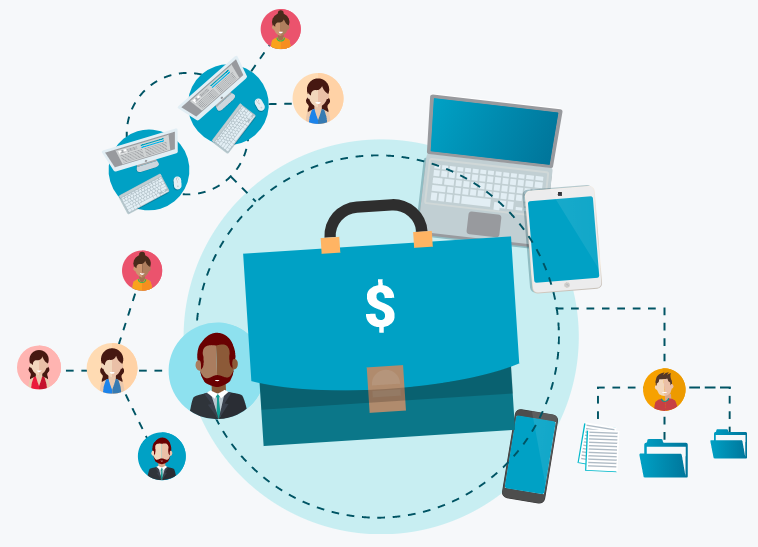 Nimbus provides you with a digital environment to work with your notes, documents, projects, and information receive from Nimbus provides you with the digital environment to work with your notes, documents, projects, and information receive from multiple sources. Nimbus unities three solutions:
Nimbus Note

Nimbus Capture

Nimbus Clipper
Nimbus Note
Nimbus Note is a home for your notes, documents, projects, and teams. Create your notes, gather files, insert embeds, and collaborate in one place. You can customize the appearance and brand of the working environment keeping your organizational identity.   Structure: Organization, workspace, folder, sub-folder, note You can use Nimbus Note to create a vast range of documents from plain text to more complex tables, PDFs, or Google Docs. You can access a formatting panel to highlight text, add media such as embeds, images, and MP4s. To organize the information correctly, you need a sound filing system. In addition to searchable tags and nested folders, Nimbus Note allows you to manage your notes into separate spaces called Workspaces. Workspace is an independent project with its notes, folders, reminders, and members. The organization is a set of workspaces with a higher management level, accessed in the Organization Console. It is useful to use if you need more workspaces or team members or if you need better control over your organizations in one place. Business/Teams Organizations instead of Personal one allows creating more workspaces, invite more members, use more storage, and create a Branded Customer Portal and Fully White Label. All members you request to the business workspaces get a Premium subscription after accepting the invitation.  
  A distinctive feature Nimbus Note offers is the ability to create independent workspaces for different needs. You may want a workspace for work and another for personal information. Each workspace will have its list of notes, tags, folders, and members— completely independent of other workspaces. Create and delete workspaces, add members, and differentiate their permissions. Easily navigate between personal and organization workspaces. In Nimbus Note, you can create an unlimited number of folders, as well as an infinite number of nested folders. Such structuring will help you build a catalog storage system, which is similar to a personal computer. You can add multiple tags to notes in Nimbus Note, which will help you find the note faster in your workspace, no matter where the notes are located. Tags give context and meaning to your notes. It's easier to categorize them that way. Let's say there's a note titled "Vegetable Salad Recipe." You can place it in the Food folder, but you can also add tags – vegetables, salad, tomatoes, cucumbers, and so on.   Folders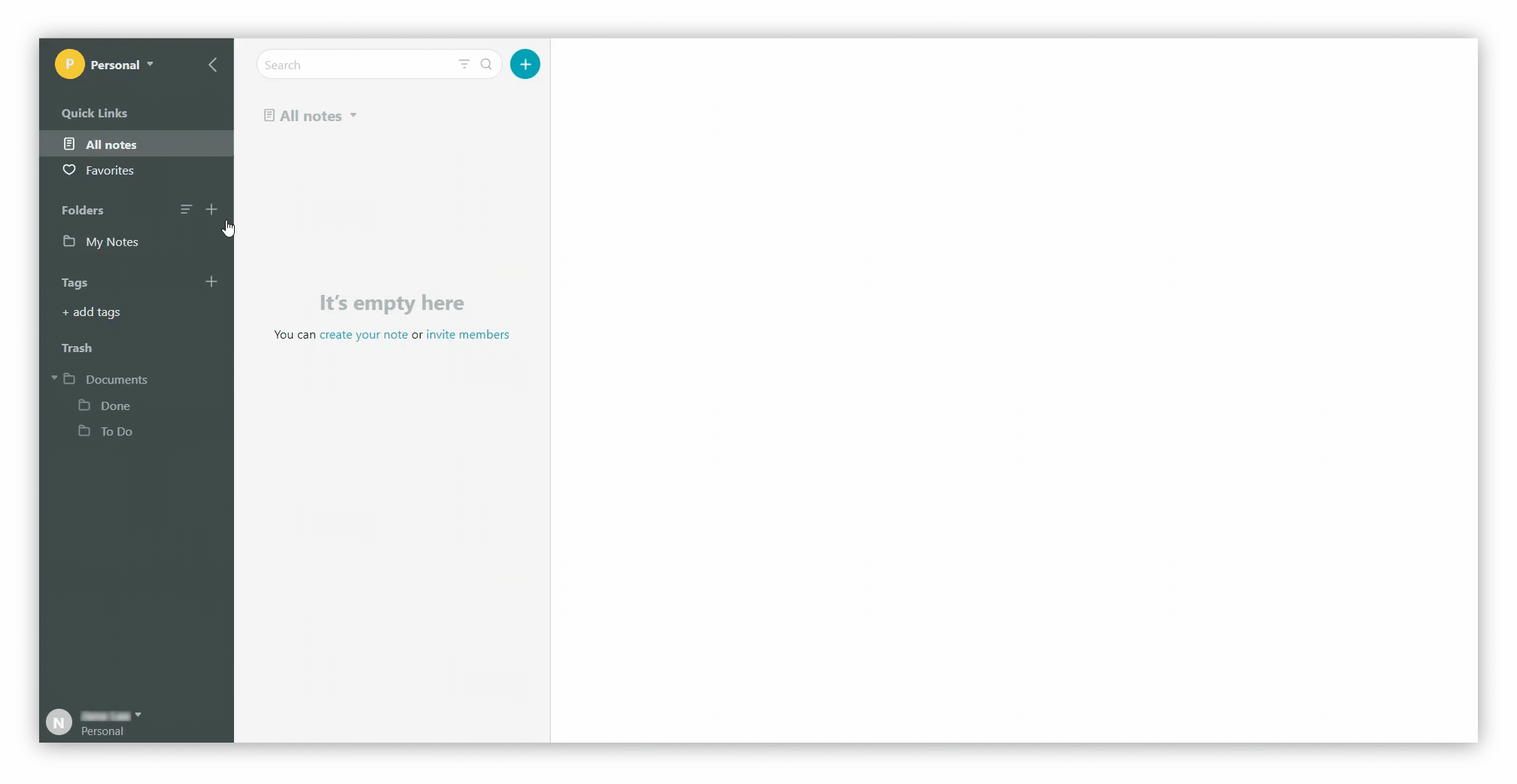 Tags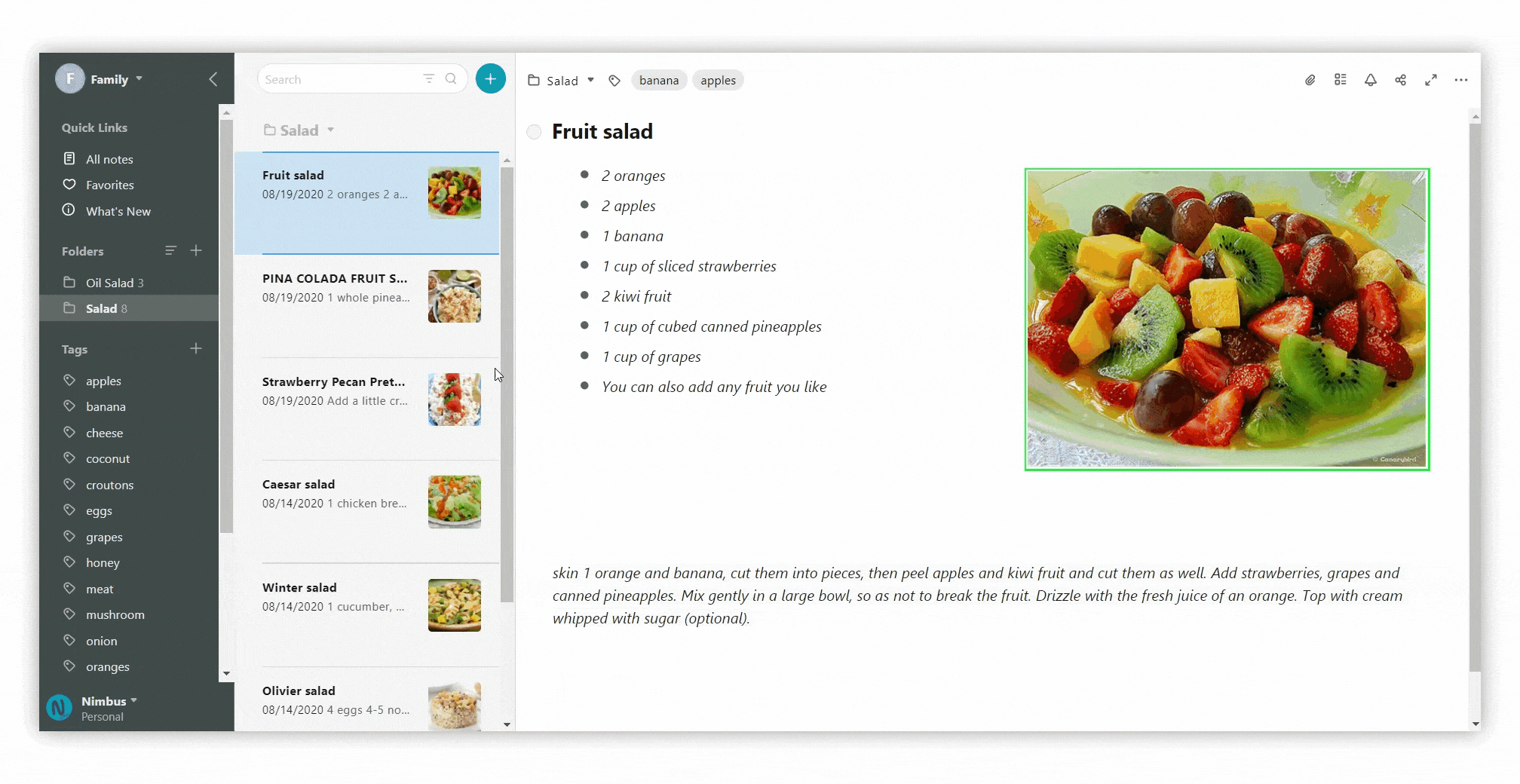 Using tags, you can access notes in one click. Even if located in different folders, you can quickly call them if they share the same tag.   Block editor (formatting, embeds, widgets, tables) Nimbus Note works with a block editor for endless flexibility.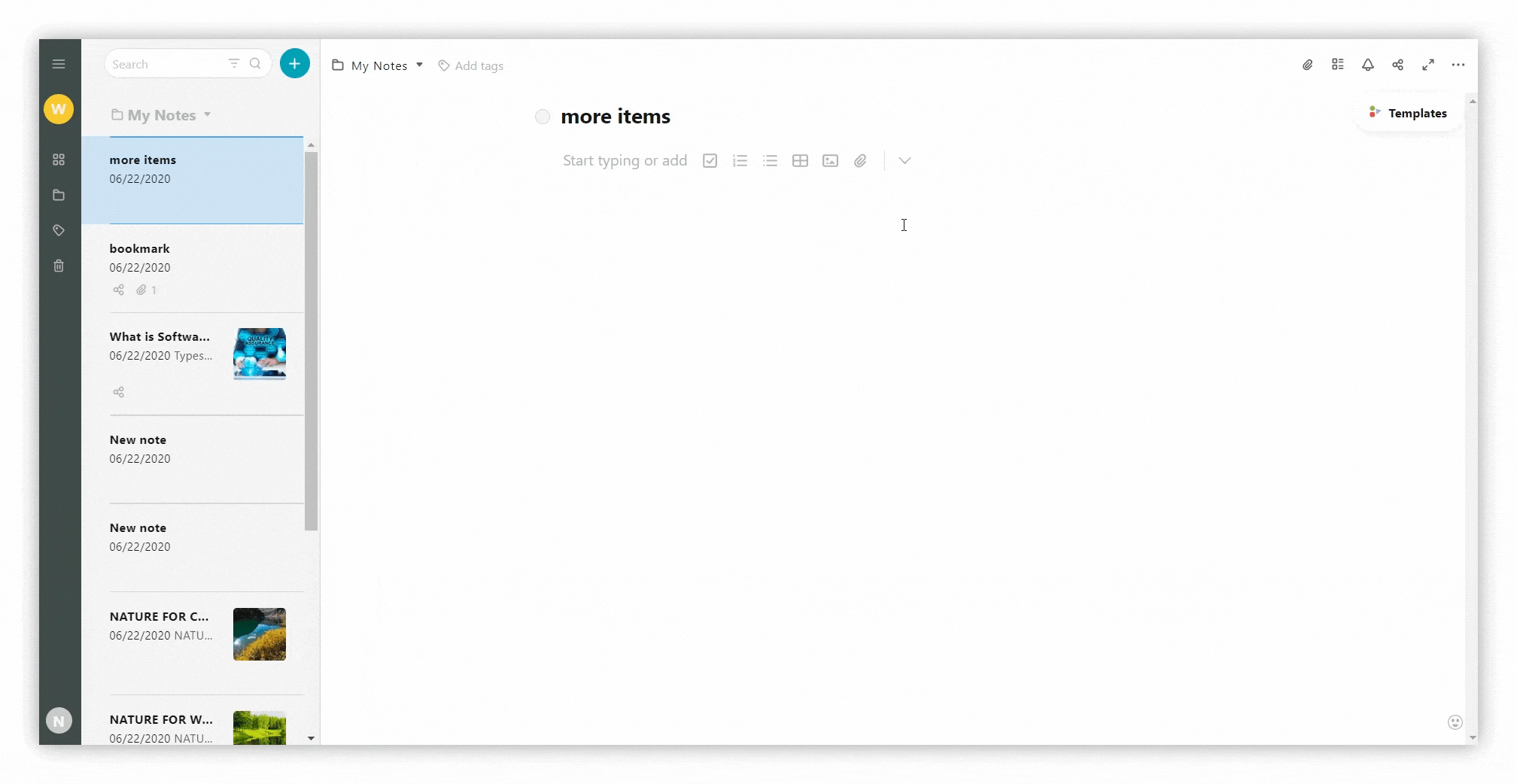 There is a long list of objects and attachments that you can include in your notes, from embedded PDFs and screenshots to widgets and YouTube – the choice is yours! You are also able to insert bookmarks and code snippets. You can then create links to this content using @mentions.  
  Also, vice versa, you can easily embed a public note or folder from Nimbus Note to your site. You will be able to select and set the size of the embed you need. Edit the note directly in Nimbus Note, and all changes automatically will be displayed in the embed on your site. Nimbus Note allows you to create regular tables, simple spreadsheets, or dynamic databases. You can choose what you need. As a unique feature, you can even combine it all in one table.  
  In mobile apps, you can install the Nimbus Note widget on your phone's home screen and be able to open your most recent notes and create quick notes with just one click!   Sharing and public pages Nimbus Note allows you to share your notes and folders with the outside world as Public Pages. You can easily embed a public note or folder to your site, for example, a video from YouTube. You will be able to select and set the size of the embed you need. Edit the note directly in Nimbus Note, and all changes automatically will be displayed in the embed on your site.   Get a public link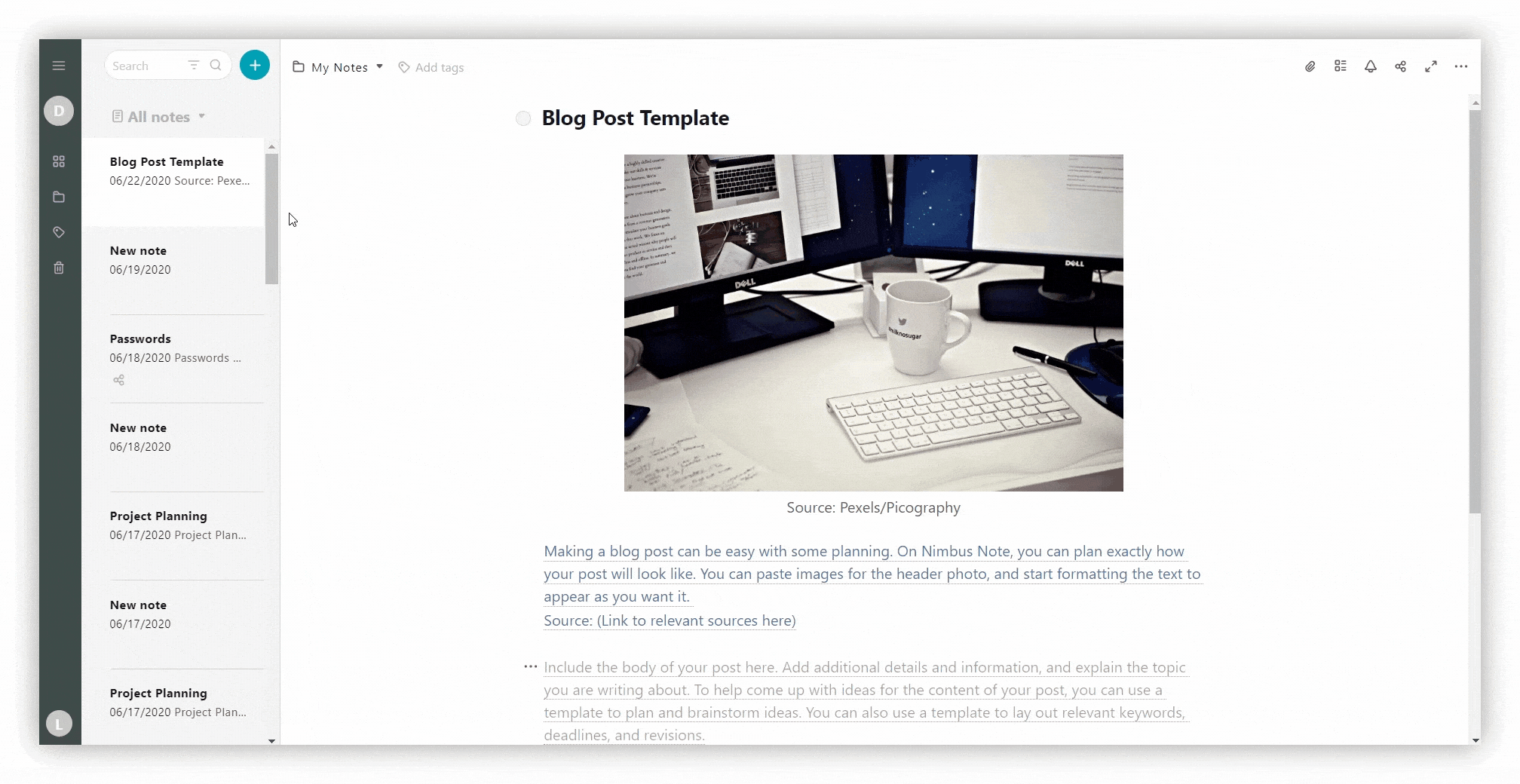 Embed public pages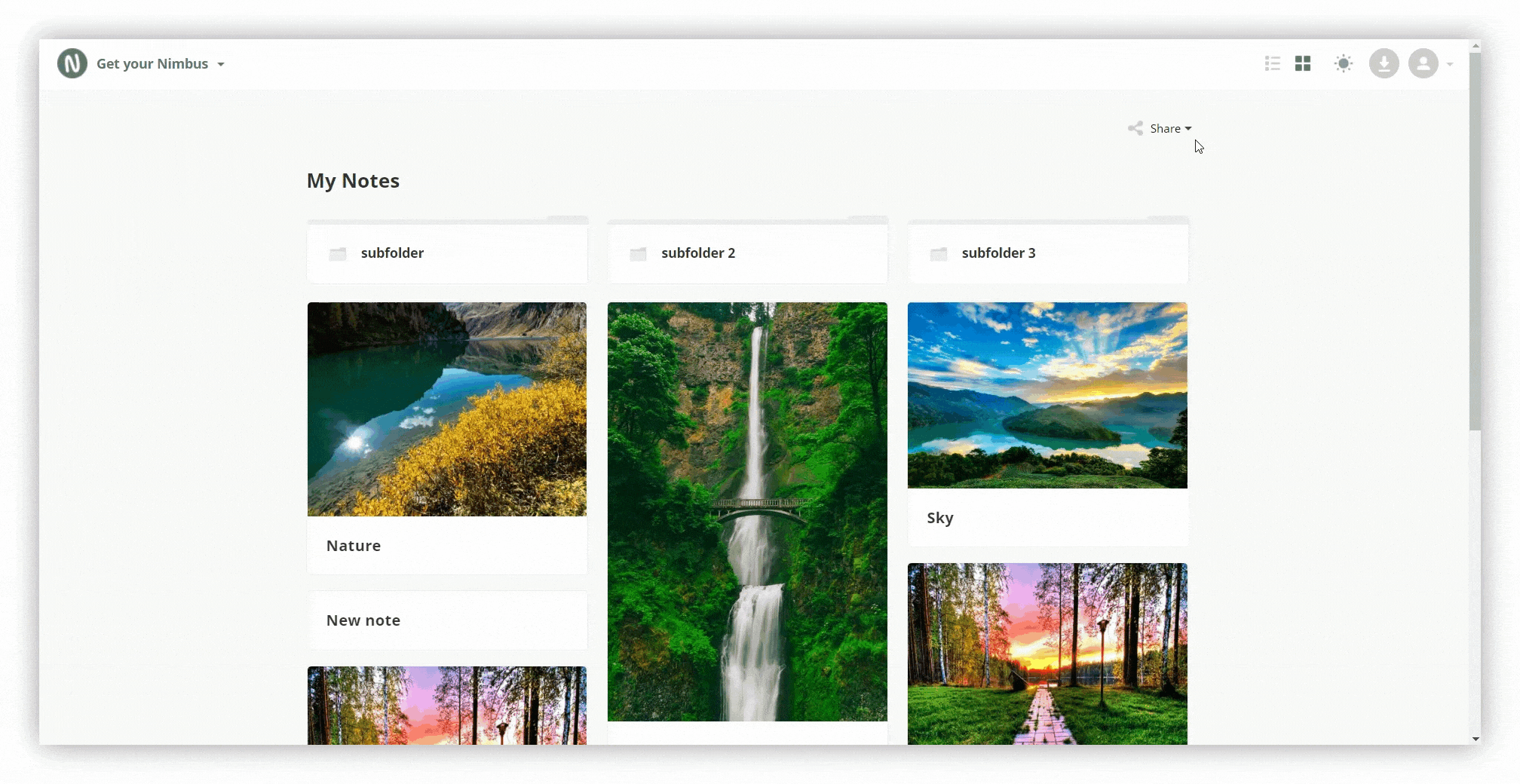 Branding of your workspace: CNAME, logos, JS injections. By default, after you create an organization, you get a subdomain of the format "yourcompany.nimbusweb.me". Optionally, you can add your personalized domain allowing your web client and public pages displayed on a subdomain like "mynotes.mydomain.com." For such purposes, there are CNAME records. You can also add your personalized branding. You can change the appearance of public notes/folders and add components of your brand to them. This option is only available for organizations. For each workspace, you can change the appearance of public pages.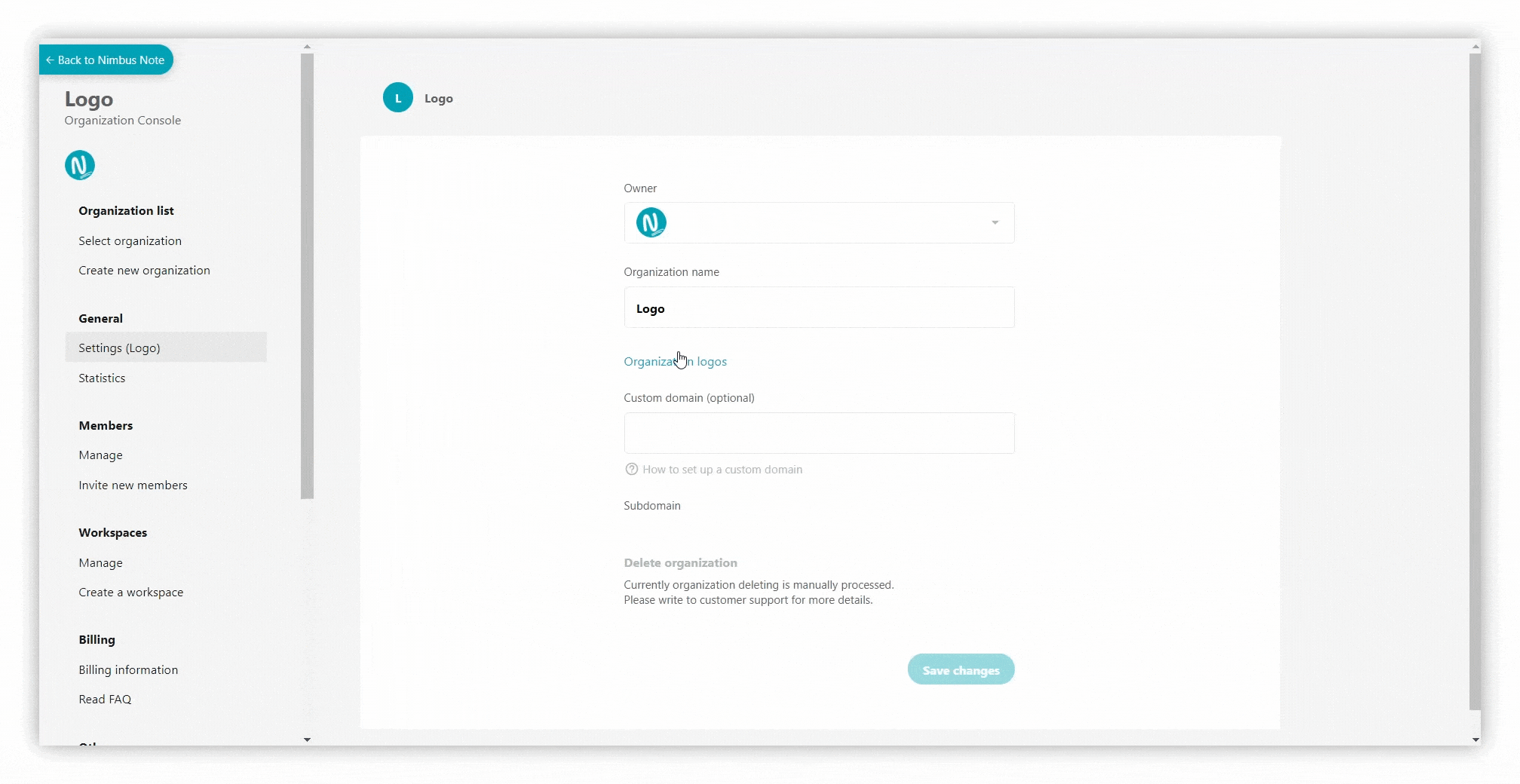 Bring your Team/Business Organization to the next level using JS/HTML code injections. Add Google Analytics, Facebook Pixel, Intercom-like chats, and chatbots. Also, include marketing tools like Call-to-Action buttons or Surveys into the Web Client or Public Pages. Examples of services you can integrate include:
Typeform

Google Form

Google Analytics

Intercom

Facebook pixel

Call to action services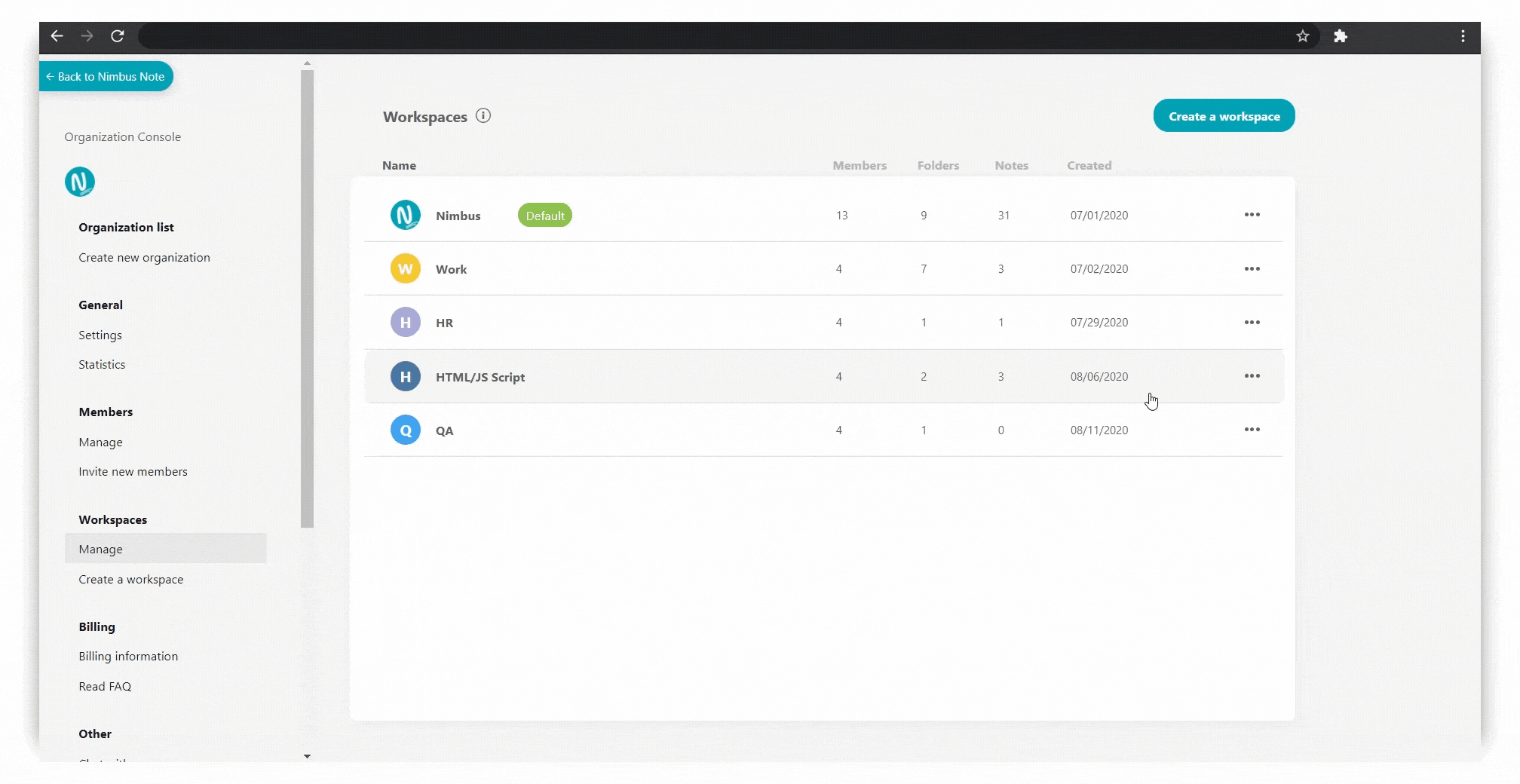 Collaboration (mentions, different members types) In Nimbus Note, you can mention a team member, note, folder, or even another workspace in your notes. That way, you can assign tasks to a specific member or get a particular participant to pay attention to something specific. If you mention a member, they will receive an email notification. If you mention a note, folder, workspace, or an internal link, click on it to tag the specific item. Link notes to each other using mentions; create links to folders or workspaces within the note, and add internal links to direct a paragraph or element inside a note. Insert links to external sources and open them directly in Nimbus.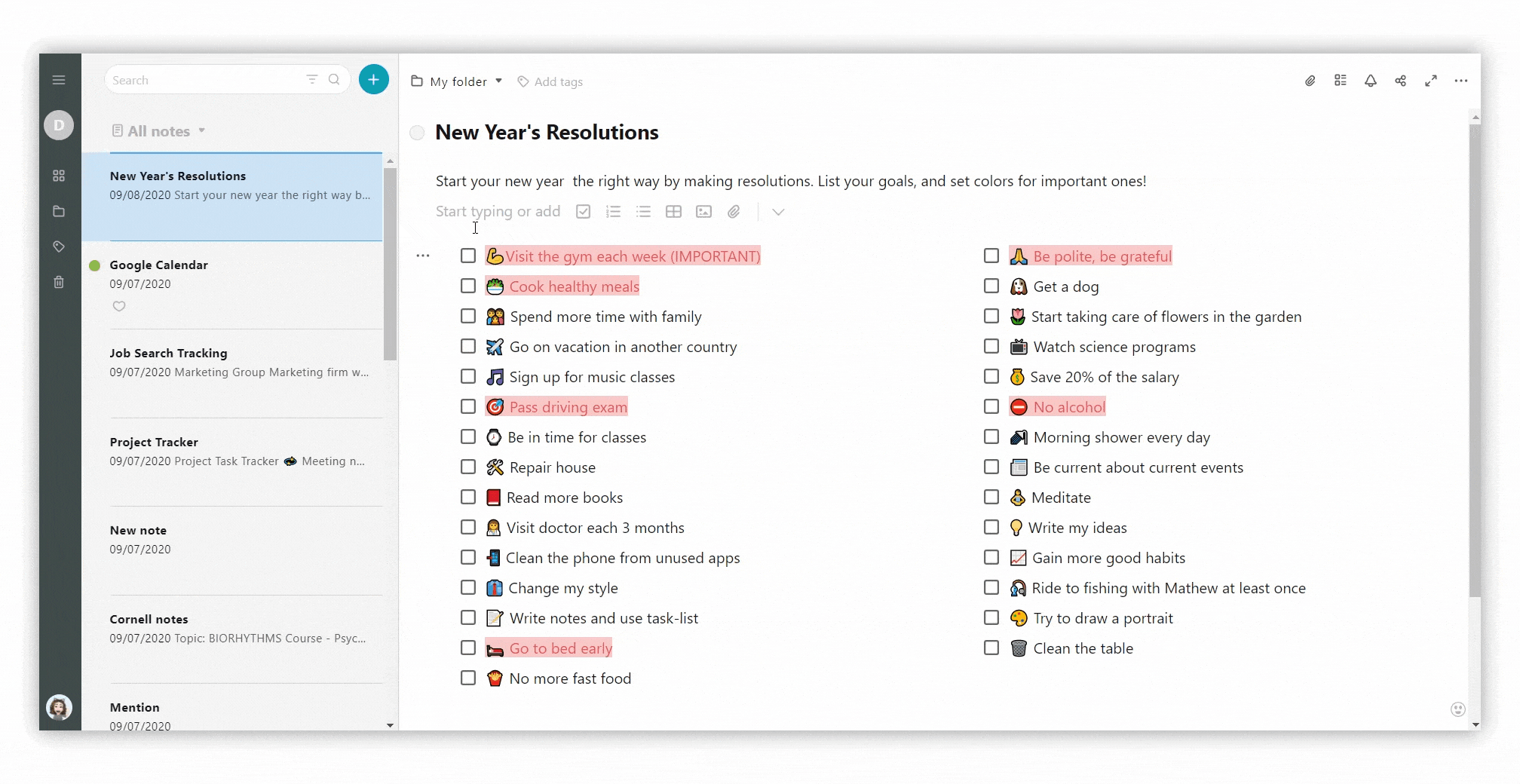 In Nimbus Note, you can add a significant amount of members to your Organization/Workspace with different types of accounts and permissions in workspaces. Accounts in organizations include:
Organization 

Owners

 and 

Managers

 have access to all workspaces and the organization's console.

Organization 

Members

 can access the workspaces they have been added to by the organization 

Owner or

 

Managers

.

Members with a 

Guest

 role can have access to only one workspace, and their stay in the organization can be limited in time.
Permissions in workspaces include:
Admin

 – users can edit notes, add new notes, share notes through public pages.

Can create and edit

 – users will be able to do full-fledged work on notes – read, edit, and even delete notes. Folders and tags management will also be available.

Read-only

 – user's notes will be available only for reading.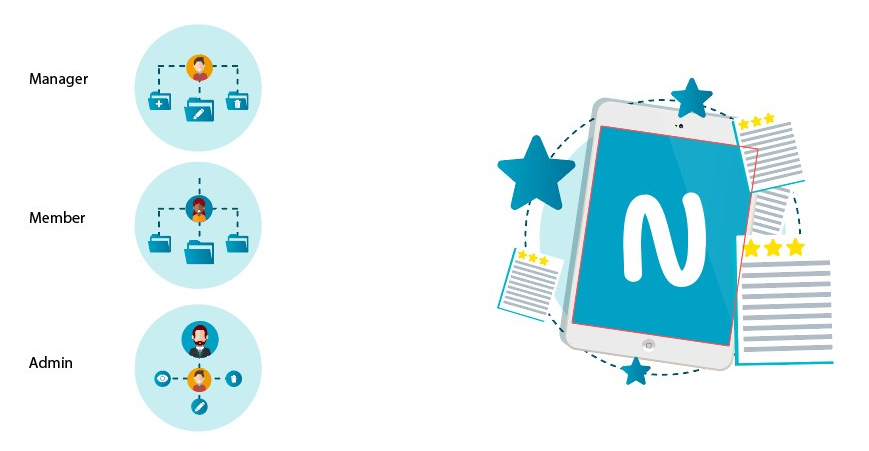 Compatible devices and operation systems You can access workspaces from anywhere – Mobile phone (iPhone, Android, iPad, desktop (Mac and Windows), or directly at the Nimbus website (all contemporary web browsers). With mobile apps, you can work with notes anywhere, with access to the same functionality as desktop devices, even offline!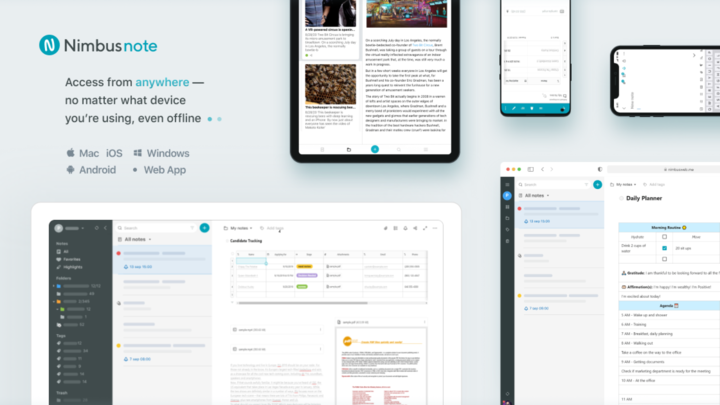 Nimbus Capture
Nimbus Capture is a screenshotting and screencasting solution that makes visual messaging simple and effective. Prepare digital materials with an advanced annotation tool, receive language exercises or other students' assignments.   Screenshot modes There many options with Nimbus Screenshot:
Take a screenshot of the screen as you see it.

Select an element to make a screenshot of – an article, for instance – which you can select and scroll to capture

Make a screenshot of a whole page.

Browser window (only for Google Chrome and Chromium) – allows making a screenshot of the window of any other active program like Photoshop or Skype.

Blank screen – allows creating a screen of any size or editing a picture from your PC
  Annotation panel Format videos whilst recording is possible when using the annotation panel. You can also add labels to the video drawing the viewers' attention to the salient points. You can also add shapes, formulas, and callouts. It is possible to record a video, then edit it, reduce the speed, split the video, and then share it. Using the Formulas tool, you can add mathematical formulas, expressions, and equations to screenshots. Nimbus uses the text format for working with formulas, which is the standard in the mathematical set.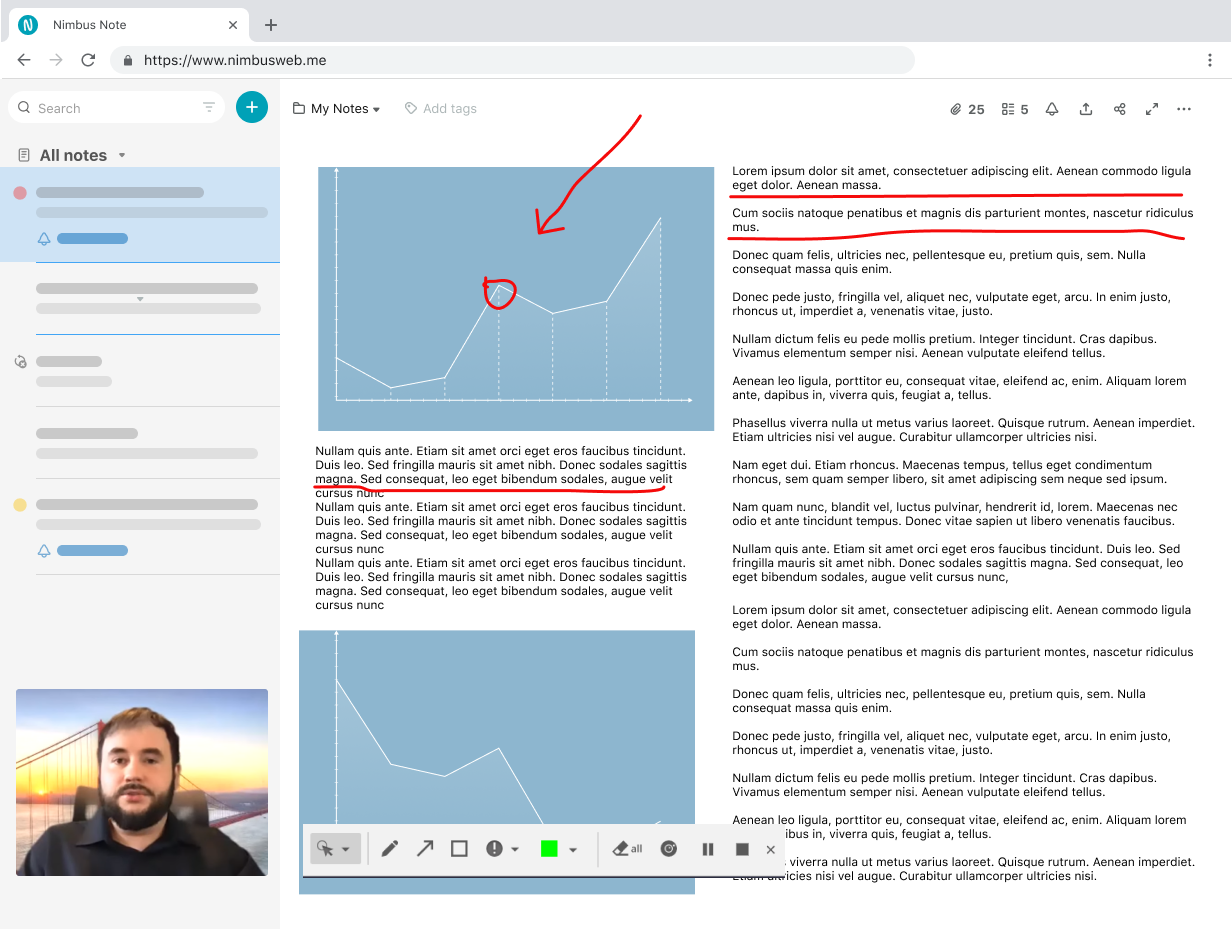 Screen recording Nimbus Capture is a powerful screencasting tool designed for interaction and visual collaboration. Screen recording makes it much easier to explain a problem or create a comprehensive guide. With Nimbus Screenshot, you can create a full-fledged video guide or lecture or demonstrate how a problem occurs.   It's usable not only in Chrome but also in virtually any other program. Nimbus Screenshot also allows for recording from speakers, allowing you to record a video or a song from your favorite site. And Nimbus Capture will enable you to do this legally, as you are not downloading the file but instead are recording it.
Nimbus Clipper
Nimbus Clipper is a web clipper to save valuable content from web pages. You can choose what you need, removing all unnecessary parts. With Nimbus Clipper, you can select the desired text with a marker or directly add new tasks to the task list. Using Nimbus Clipper, you can:
Capture a web page and store it for future use

Capture only a part of a web page

Highlight text before saving the web clipping

Add tasks to the clipping before sending it to a colleague

Clip images from a web page

Clip from PDF files and annotate before saving

Clip email messages, including all responses and attachments (Gmail and Hotmail)

Promotions
Get 25% OFF Nimbus Note if you are an Inner Circle member: https://pplmvm.com/discount